Subscribe to new content from Rick
As soon as we have a new article or video, we'll send a link to your email.
You have successfully subscribed to Rick's updates

You have successfully subscribed
Step 1.
Start by installing Rick's app from the Shopify App Store in your store, available at https://apps.shopify.com/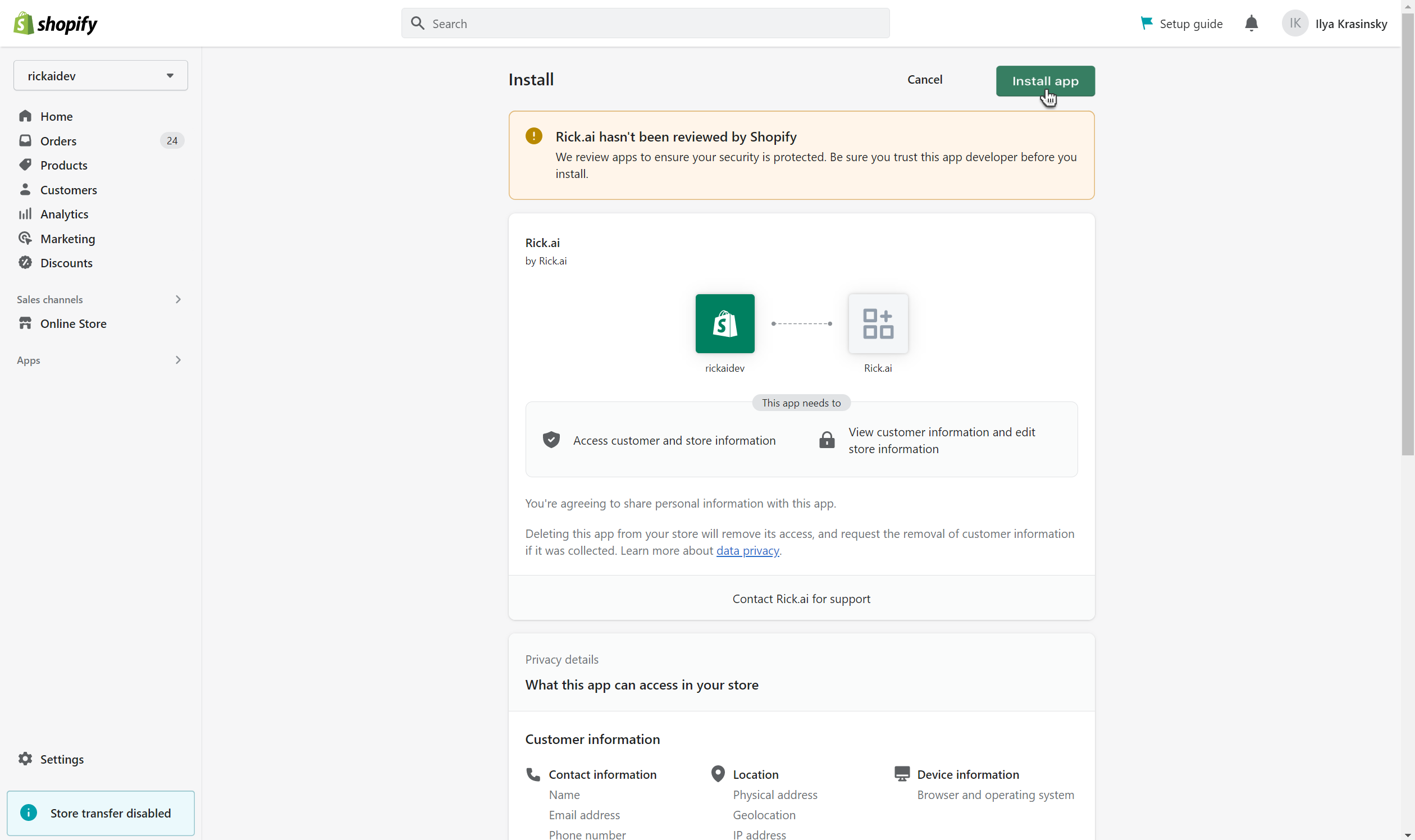 After installing Rick's app, click on Start 30-Day Free Trial to go to the Shopify billing page. This is where you can start your trial period and start using the Rick's app to its fullest potential.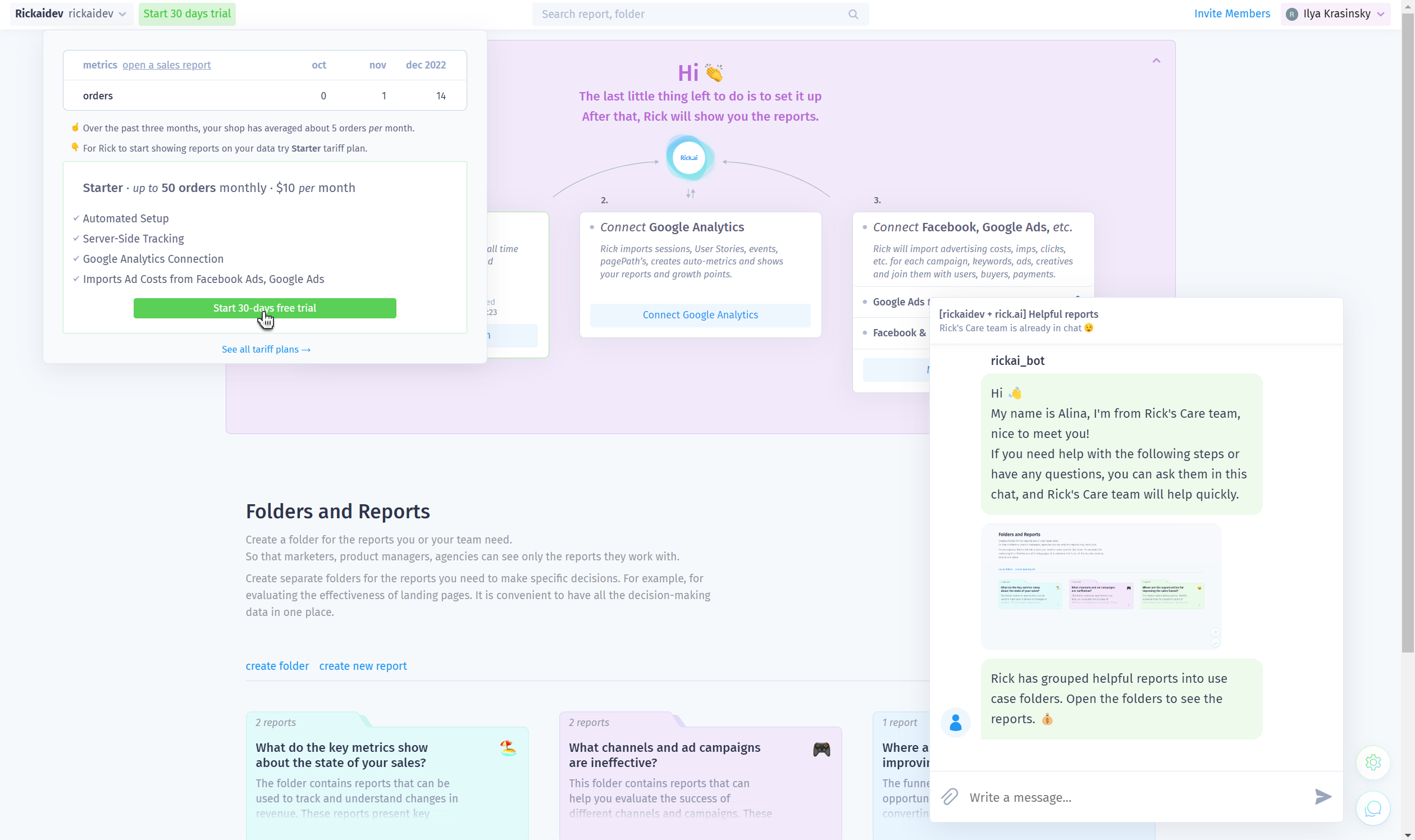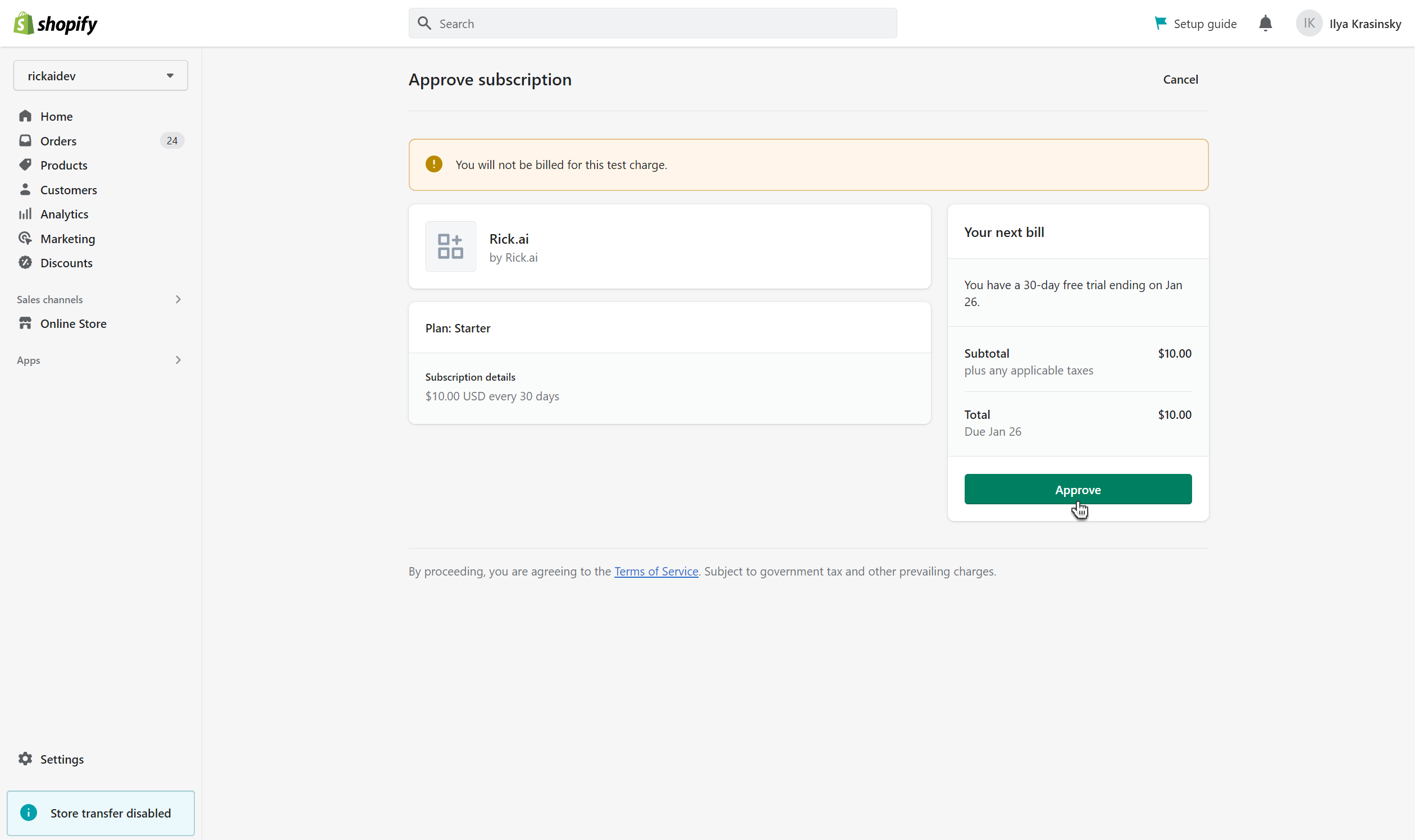 Step 2.
Start connecting your Google Analytics account. Click on Connect Google Analytics and log in to your Google account, which has a GA Tracker associated with your store.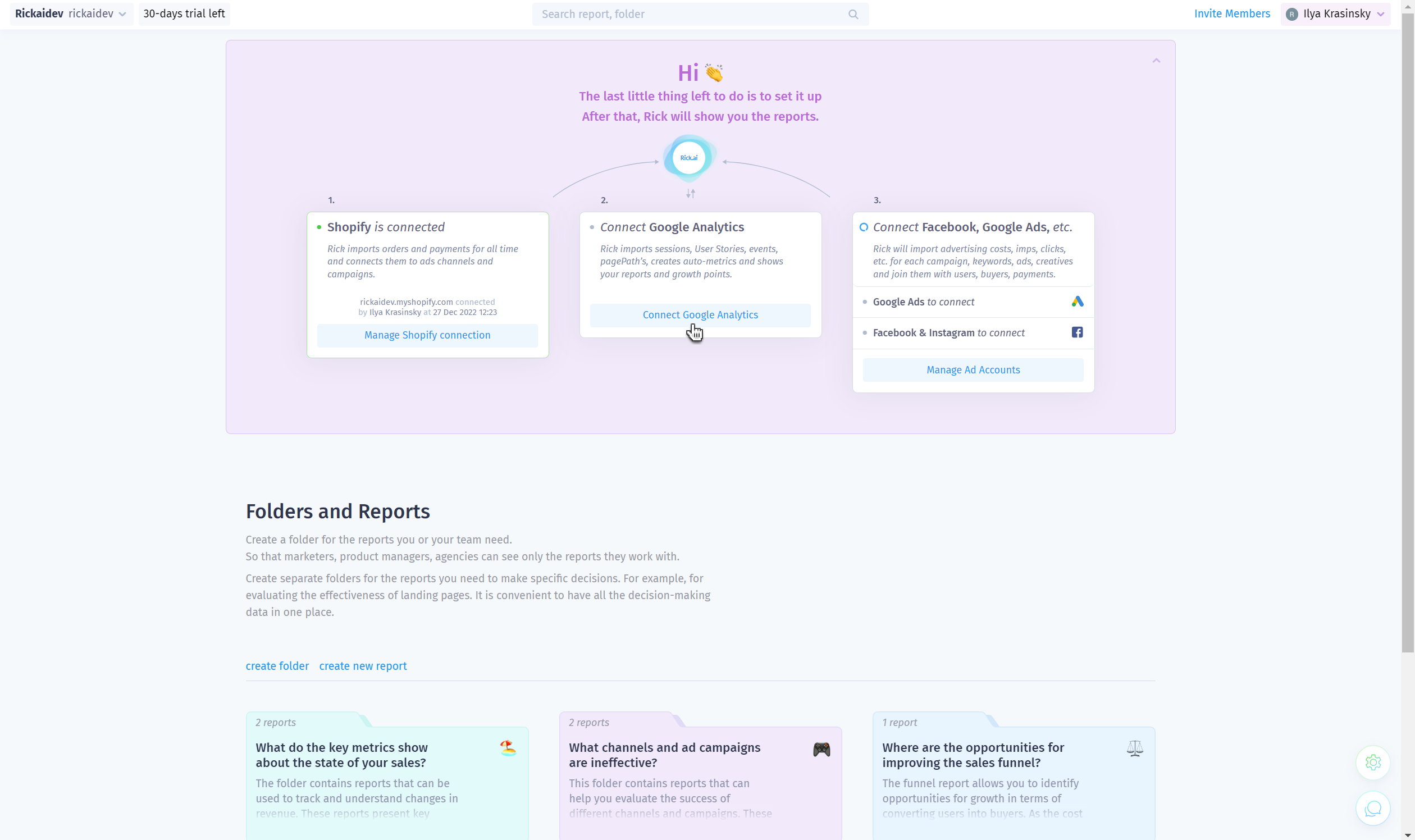 To complete the connection process, select the GA Tracker associated with your store and view, then click the Connect this GA tracker and view button.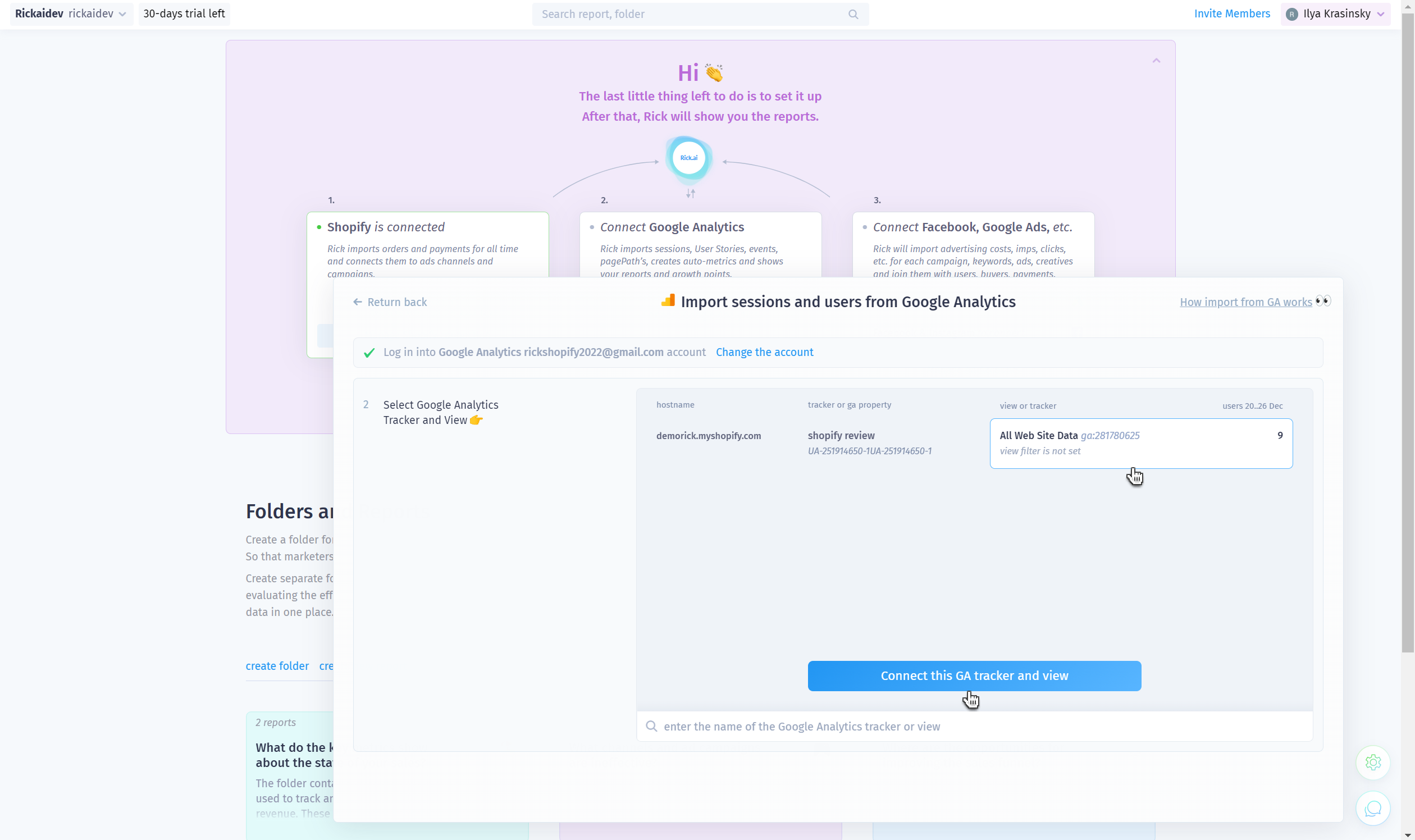 You have now successfully connected Google Analytics and Rick has started importing users, sessions, and events from Google Analytics.
Step 3.
Start connecting Facebook & Instagram Ads to Rick. Click on Facebook & Instagram to connect or Continue with Facebook account and log in to the Facebook account that contains your store's Ad Campaigns.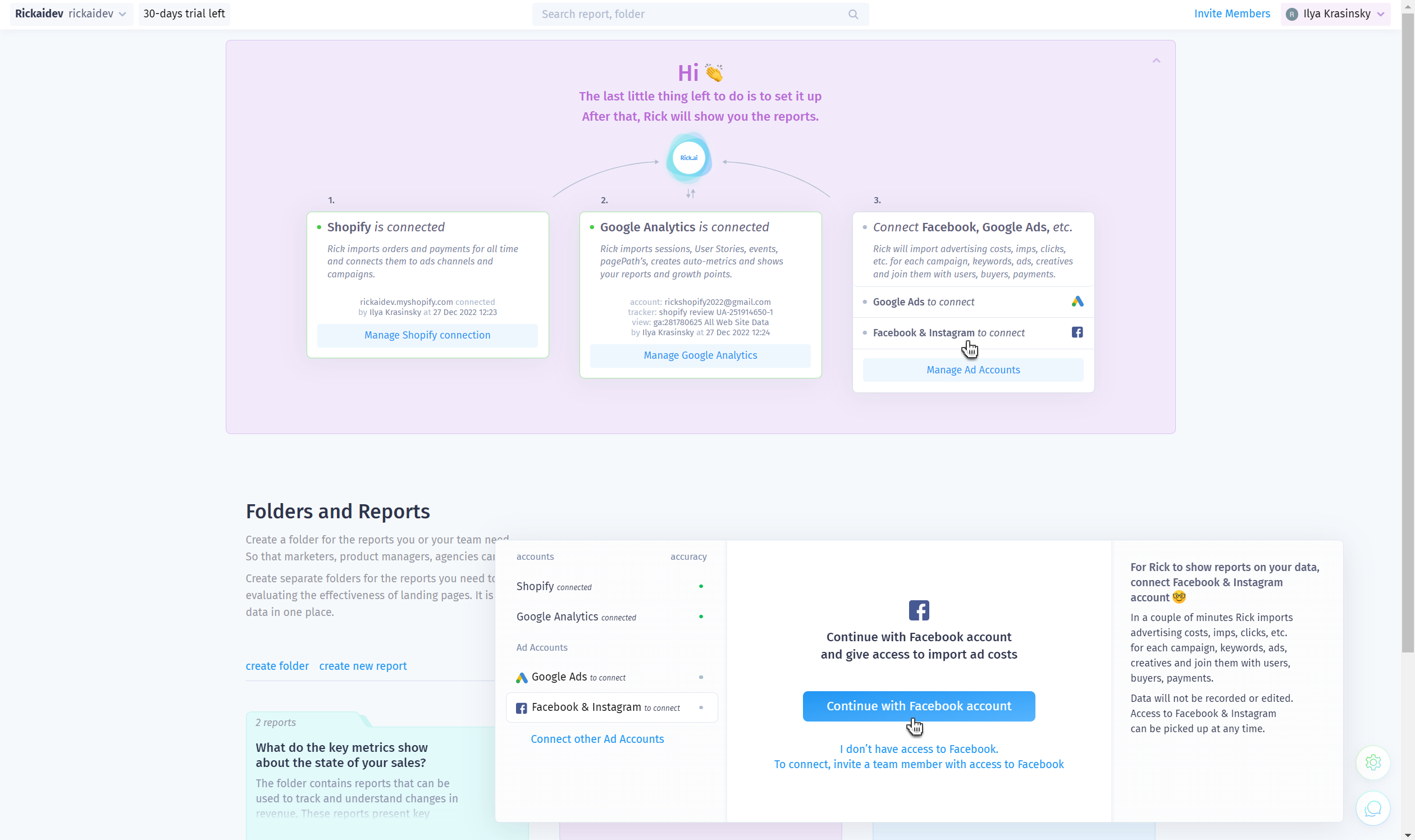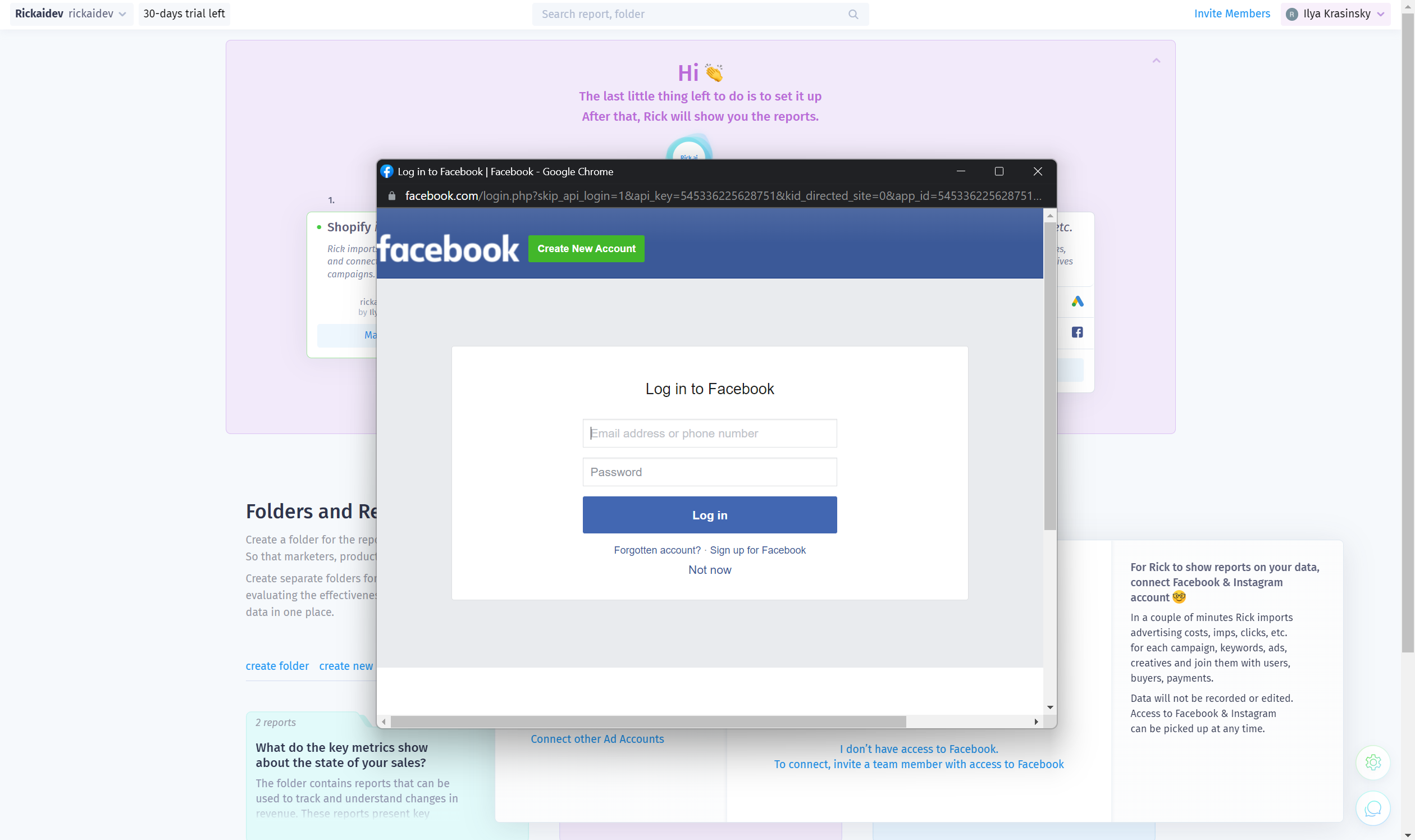 Once logged in, toggle the switch of the ad accounts you want to use to green and click on Select Accounts.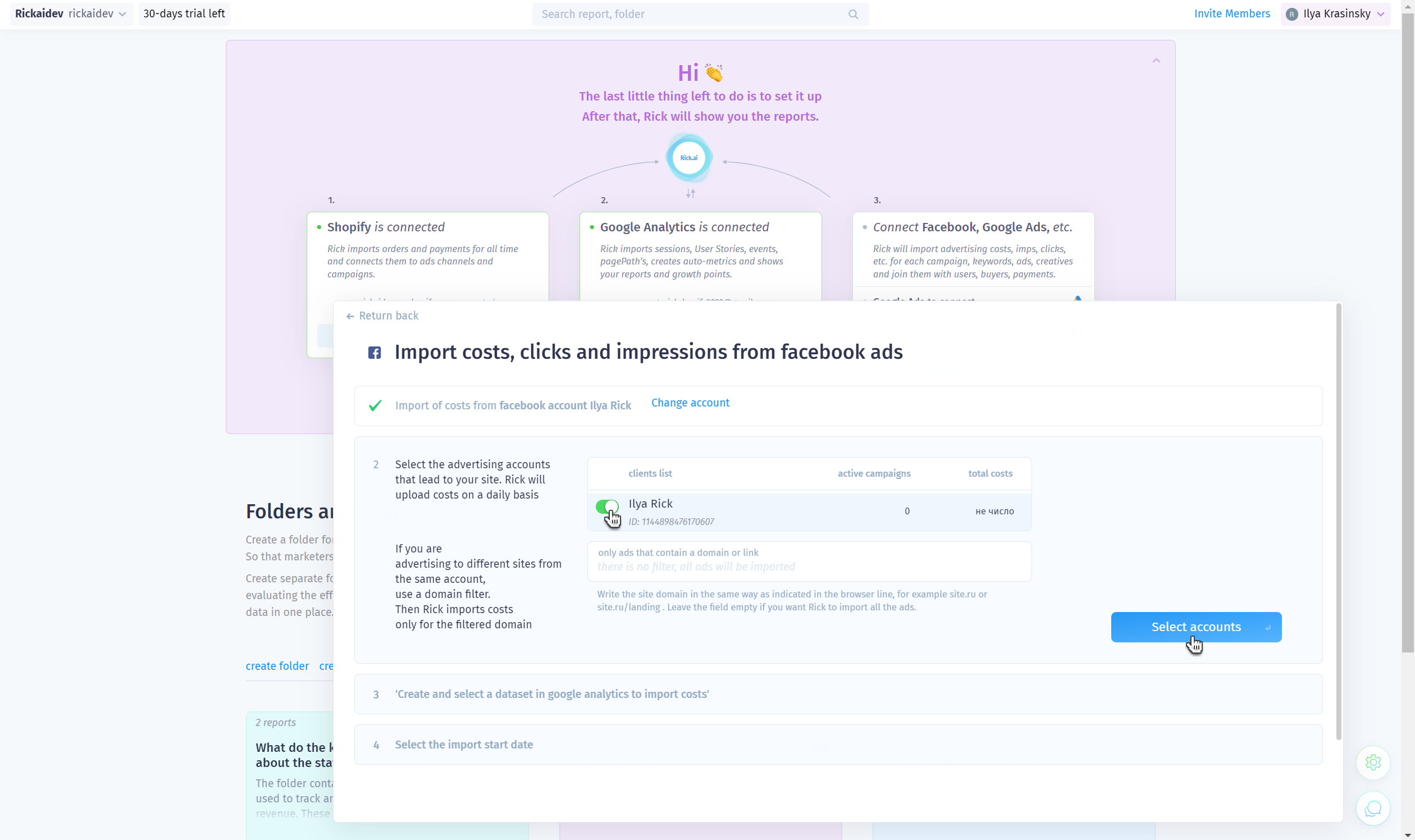 Create or Select Data Set Container in which the Ad Costs will be imported.
Click the Okey, I chose data set button.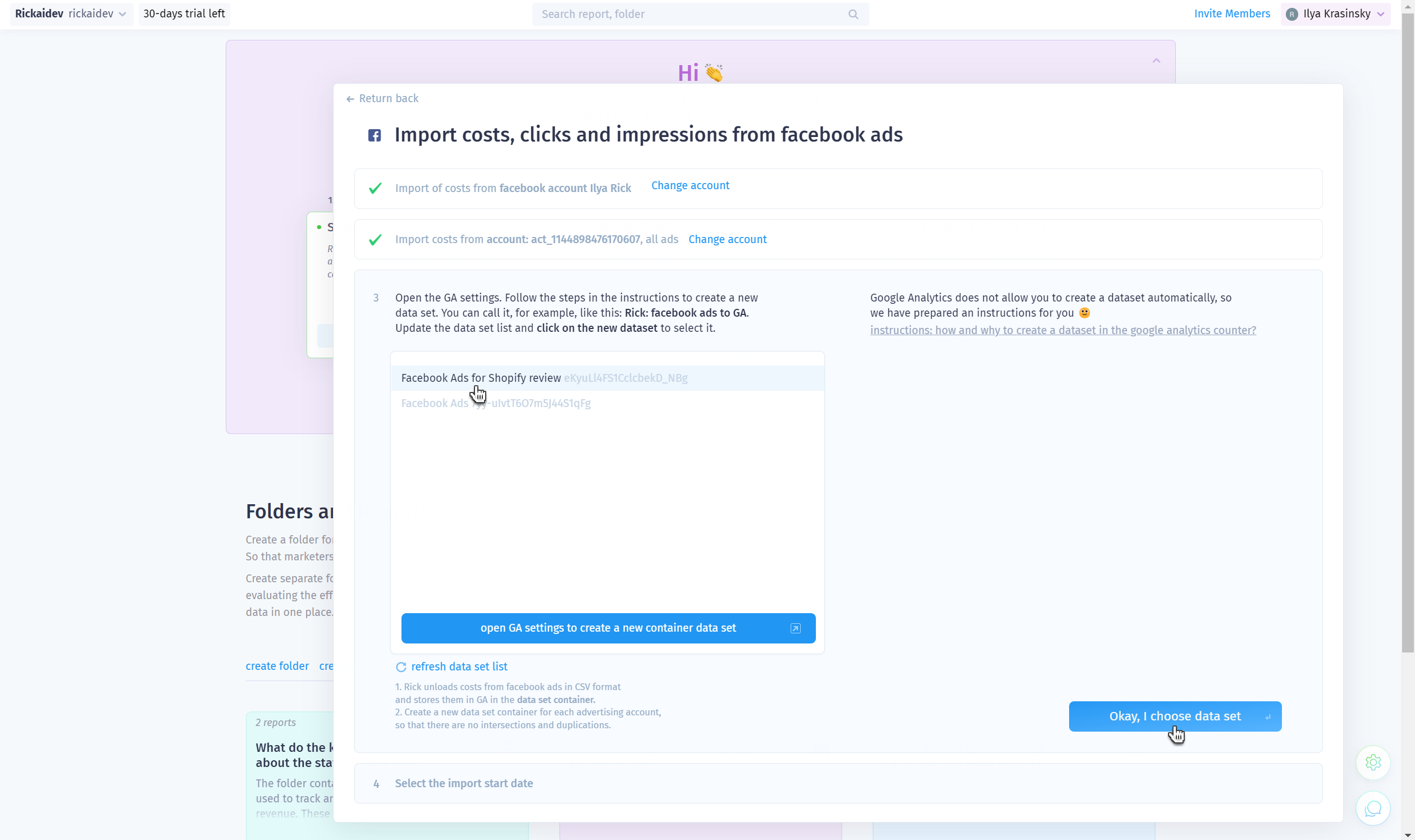 If you need help creating a dataset, you can refer to the tutorial at https://rick.ai/blog/how-to-create-a-data-set-in-the-google-analytics-tracker/
Select the dates you want and click Rick, import ad costs from Facebook ads from your dates. This will allow you to use the data to track and optimize your store performance.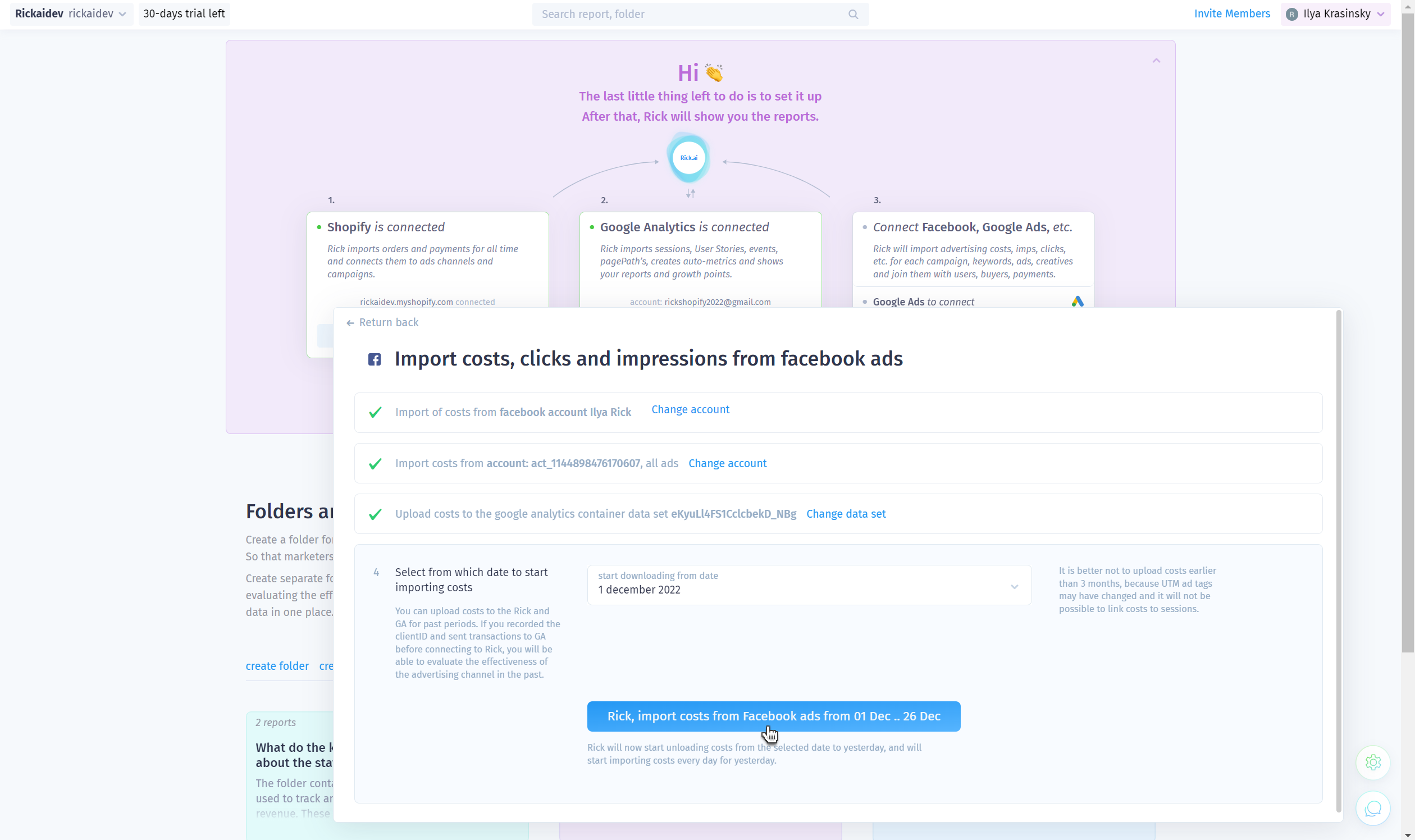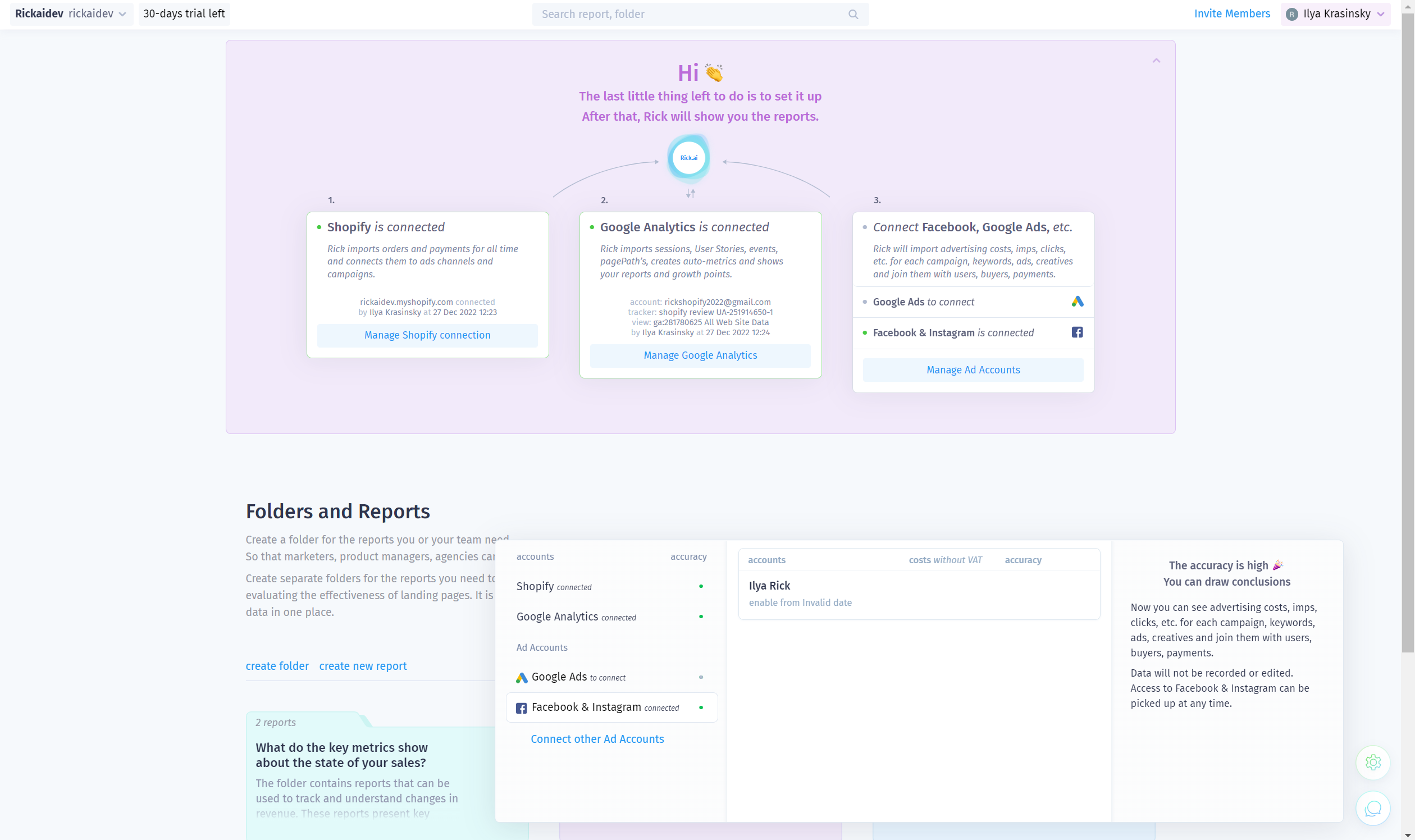 The Facebook & Instagram Ads account is now connected, and Rick has started importing ad costs, clicks, and impressions and linking them to Google Analytics and Shopify data.
Step 4. Congratulations, the reports are now available to you! You can start analyzing them and draw your first conclusions to further improve your store's performance.